First Pic
description of the first pic goes here

First Pic
description of the first pic goes here

second Pic
description of the second pic goes here

second Pic
description of the second pic goes here

second Pic
description of the second pic goes here
Office Hours:

Mon 9-6

Tues: 11-7

Wed: 11-6

Thurs: 9-3

One Sat. a Month 8-1
---
Prompt Emergency Care
Risk free consultation
Mention website offer for complimentary consult not including x-rays
($75 value one offer per household)
---
Services

Smile analysis

Bleaching - Zoom 2 and
other options available

Tooth colored fillings

Cosmetic Dentistry -
Porcelain veneers,
inlays and onlays

Crown and bridge

Non Surgical and Pharmacological treatment of gum disease

Gum Surgery

Full metal or clear braces,
Invisalign and Clear correct

Perio Protect and Oral DNA
Analysis
---
Location
68 South White Horse Pike
Berlin NJ 08009
856.767.4445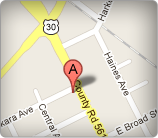 Services / Patient Care
Providing excellent service that make you smile.
Regardless of your age and dental condition, you'll find that we provide the services you need to obtain and maintain an optimum level of dental health. We start with thorough evaluation, careful diagnosis, and individualized treatment plans. And we end up with beautiful outcomes that really give our patients something to smile about.
Patient Form
This patient form was designed for you to be able to fill it out at your convenience before coming into our office.
If you do not have all the information requested on the form, simply fill out the information that you have and bring in the form to our office.
Download Patient Form